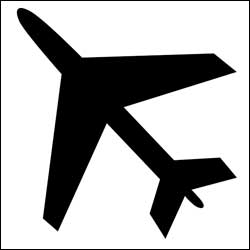 Maybe it's just that whole business ethic of cutting costs wherever you can.
When UCT recently named five travel agencies as preferred service providers - American Express, Club Travel, Millway, Paramount and STA - the Graduate School of Business (GSB) was among the first to take up the offer. When jetting to meetings or conferences, GSB director Professor Frank Horwitz and his faculty make it a point to turn to one of these agencies to scare up the best deal in town, Voyager Miles often be damned.
"The bottom-line performance of any organisation is a function of both income-growth and cost-containment or, indeed, reductions," says Horwitz. "Our approach is to focus on both and to 'attack' unnecessary costs and cut down on wastage."
Horwitz leads by example, and has no problem flying on one particular penny-saving green-logoed airline. Even if it means he has to carry on his own snacks.
Cost-cutting opportunities like this abound at UCT, which runs up a travel bill of nearly R30-million each year. The university has, in signing deals with the above agencies, negotiated the most competitive service fees, which agencies charge in lieu of the commissions airlines have now done away with. (The more UCT travellers make use of the agencies, the sweeter the services fees UCT can get in future, says Linda Harrower of Procurement and Payment Services.)
And the agencies come in handy, sifting across airlines for the cheapest seats. Under the UCT contract, they are obliged to give quotes from at least three airlines when approached to make a booking.
That saves travellers not just money, but also the hassle of comparing prices. And sometimes losing available seats while still weighing up their options.
"You do get value for your service fee, even for low-cost tickets," says Harrower.
To provide more information on the agencies and travel in general, the finance department will host a Travel Open Day on Friday, March 10. The event will be staged in the quad in the Kramer Law Building on middle campus, and will run from 12h00 to 15h00. Those who attend will be in line to win a few plum prizes, including a few domestic tickets.
---
This work is licensed under a Creative Commons Attribution-NoDerivatives 4.0 International License.
Please view the republishing articles page for more information.
---