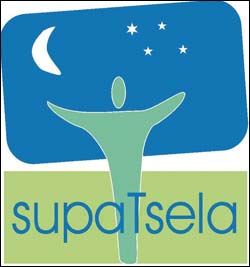 As ICTS begins to implement the supaTsela project, a major challenge is managing the competing demands of normal operational duties and the supaTsela and ISIS project activities against the large number of ad-hoc requests received.
These requests by departments and faculties to conduct system investigations and to participate in system implementation projects of various sizes, divert both time and energy away from ICTS's two main areas of focus: maintaining operations and project work.
"We are going to have to accept that it is not possible to do everything that's asked of us as well as implement supaTsela effectively. We need to make some choices," says Prags Naicker, executive director of ICTS and the leader of the supaTsela Project. The three-year project was launched in 2004 and will completely overhaul the university's ICT infrastructure.
Taking a strategic view, the ICTS management team will meet the resource challenge in three ways. Normal operational demands will continue to be met, while supaTsela and ISIS deliverables are implemented. Internally-initiated ICTS projects will stop. ICTS will formalise the process by which departments and faculties make ad-hoc requests to them.
This decision is backed by the Operations Management Advisory Group (OpsMag). All requests coming in will be vetted by an advisory committee, headed by Naicker. "We will only consider projects that are absolutely critical to UCT's core business and support infrastructure," he says.
The strategic management of resources and the co-operation of campus will translate into a smooth delivery of new technologies to the user community.
---
This work is licensed under a Creative Commons Attribution-NoDerivatives 4.0 International License.
Please view the republishing articles page for more information.
---