SIX members of UCT's teaching staff have been fêted for their continued record of excellence in teaching, winning this year's Distinguished Teacher Awards.
They are: Dr Andrew Buffler (physics); Associate Professor Jake Krige (surgery); Professor Johann Lutjeharms (oceanography); Dr Anne Mager (historical studies); Dr Sophie Oldfield (environmental and geographical science); Associate Professor Wilfried Schärf (criminal and procedural law).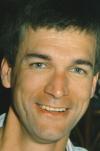 Buffler
is attached to the Centre for Higher Education (CHED) as a faculty-based staff member. He has made valuable contributions to academic development programmes, and is involved in teaching first and second-year courses as well as in postgraduate supervision.
"He has established a formidable reputation as a distinguished teacher among students," reads Buffler's citation.
"In curriculum development he has established an innovative approach to physics practicals for first-year students and has spearheaded a bridging course for academic development programme students into the second year."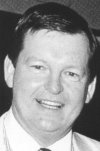 Krige
is a specialist in diseases of the liver, biliary tree and pancreas. His citation reads:
"Students in their penultimate and final year of MBChB study praise his 'very interactive' tutorials. He shows genuine concern for students and is realistic in his expectations while encouraging high standards.
"He is aware that teachers profoundly influence attitudes and that it is not sufficient to focus only on developing intellectual and motor skills. Caring, empathy and compassion must also be emphasised."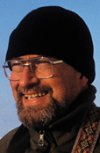 Lutjeharms
is an A-rated scientist and international authority on physical oceanography who continues to make a distinguished contribution to research. He is also described as an "extraordinary" communicator of his subject.
"He is a lucid expositor and outstanding lecturer who takes extraordinary pains to make difficult points clear," he is described in his citation.
"For him, teaching is far more than effective communication; he strives to make the subject come alive, to enthuse his students with a true love for the subject and for science in general."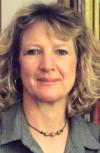 Mager
is regarded as "one of the most gifted teachers" in historical studies, a department with an outstanding record of teaching excellence.
Testimonies from her citation say that she "bears all the hallmark qualities of a truly distinguished teacher, including a sustained record over many years, acknowledgement from her students and colleagues, versatility and success in a diverse and challenging range of teaching settings, a deep concern for the welfare of her students and a formulative and lasting impact on their lives.
"She is also an inspirational and deeply committed postgraduate supervisor, combining academic rigour with great personal warmth and encouragement".

Oldfield
has established herself as an outstanding, meticulous and dedicated teacher in the short space of five years. Her citations reads:
"Her abilities were evident from her first year at UCT as a temporary lecturer. She received top student ratings. Her consistently high performance is reflected at all levels, including individual postgraduate supervision.
"One of her major innovations is in the field the area of fieldwork their developmental needs. She engages students personally to excite their interest, to inspire an intellectual commitment to her discipline while maintaining rigorous academic standards."

Schärf
has enriched the educational experience and lives of countless students through his highly innovative approach to education in criminal justice. An extract from his citation says:
"A skilled educator and creative thinker with an international reputation in criminology, he is the antithesis of an 'ivory tower' academic; indeed he describes himself as an 'academic activist'.
"As a participant in policymaking and a researcher in the transformation of our criminal justice system, he has been able to bring to his teaching an exciting sense of involvement and rare depth of insight. His consistently excellent student assessments testify to the effectiveness of his approach."
---
This work is licensed under a Creative Commons Attribution-NoDerivatives 4.0 International License.
Please view the republishing articles page for more information.
---