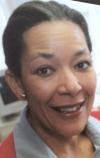 Jean Baxen of the UCT Dept of Education and collaborators from UWC and Norway will look at the challenges in teaching about HIV/AIDS at Western Cape schools.
JEAN Baxen, a senior lecturer in the UCT Department of Education, has together with a group of collaborators, been awarded R1.248-million in funding from the National Research Foundation (NRF) and the Research Council of Norway to look at how teachers and learners' values, beliefs and attitudes about AIDS shape engagement in the classrooms.
In the three-year
Schooling, Cultural Values and HIV/AIDS in South Africa
project, the researchers will try to come to some understanding of how education and values impact on teaching and on learners' sexual behaviour choices.
"Essentially, the project looks at the school as the embodiment of cultural values, and as the primary site where spiritual and cultural values are enacted, and where messages about safe sex are talked about," explains Baxen.
"What we want to find out is how values manifest themselves or how they are enacted in schools and communities, and how they impact on teaching practice."
Over the next three years, the group will collect data, via interviews and observations, from 10 urban and peri-urban schools – mostly grade six – in the Western Cape. Baxen will be working with Laila Ganie and Tania Vergnani from the Faculty of Education at the University of the Western Cape (UWC), Dr Anders Bredlid and Professor David Stevens of the Oslo University College in Norway, as well a group of Masters students and fieldworkers.
As part of the project, the researchers will look at a number of aspects around education. These include investigating the link between schooling and the values of schools and broader communities; examining how the training of lifeskills teachers affect their experience; factors shaping teachers' understanding of HIV and AIDS; studying the attitudes and beliefs that teachers have about AIDS and how that affects their teaching; and the policy implications of these findings.
"I guess that this project was spurred on by the fact that while children have some knowledge of HIV/AIDS, there seems to be a discontinuity between their knowledge base and their sexual practices," observes Baxen. "We're interested in finding out what the things are that militate against teachers teaching in ways that might lead to a change in sexual practices."
The collaboration is a melding of Baxen's PhD work on how teachers mediate knowledge, and the Norwegians' interests in values and community. Bredlid and Stevens will visit South Africa at least once a year over the next three years, specifically to assist in the training of the cohort of fieldworkers, while Baxen, Ganie and Vergnani will make their way to Oslo to do an analysis and final write-up.
The project will not only help Baxen wrap up her PhD, but will also generate at least one report each year, a number of research papers and a couple of Masters theses.
The generous funding came as a surprise to her and the group, noted Baxen. "But this just shows how important research into education is, even in the fight against HIV and AIDS."
---
This work is licensed under a Creative Commons Attribution-NoDerivatives 4.0 International License.
Please view the republishing articles page for more information.
---