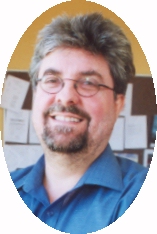 E-pistolary edition: Professor Etienne van Heerden's latest publication, Briewe deur die lug, is a collection of papers delivered during an internet symposium last year.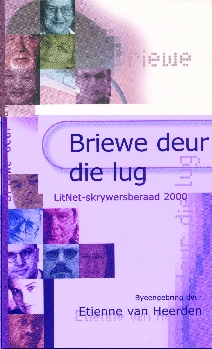 IN HIS latest publication,
Briewe deur die lug
(
Letters through space
), Professor Etienne van Heerden has collected the exchanges of a novel symposium hosted on the Internet that involved Afrikaans writers "dialling" in their responses from all corners of the world.
The "e-posium", as dubbed by Van Heerden, the Hofmeyr Professor and Head of Afrikaans and Netherlandic Studies at UCT, took place at the end of last year and probed the cultural position of the Afrikaans speaker. In his introduction to the book, Van Heerden points to the symbolism of a virtual gathering that took place at a time when Afrikaans speakers were trying to position themselves in a new millennium and century and, "in many ways, in a new country".
Hosted by UCT, the University of the Western Cape and M-Web's multicultural literary journal, LitNet (
www.mweb.co.za/LitNet
), the conference involved more than 40 authors who, from various locations around the world, covered six topics and produced 41 papers during the meeting's two- to three-week run. Discussions were held around the position of the Afrikaans speaker in Africa and the world, hybridity, and the question of whether to leave the country or stay, among other things.
Contributors included writers such as UCT's Visiting Professor Breyten Breytenbach (who was in New York at the time) and Distinguished Professor Jakes Gerwel, Achmat Dangor, Antjie Krog and Hennie Aucamp. Marita van der Vyver (France) and Eben Venter (Australia) were among those who made their voices heard from outside the country.
In addition, "conference-goers" could log in to a chatroom where they could respond and comment on presented papers. During the gathering, LitNet registered a gargantuan 130 000 page withdrawals per month, a number that grew to a wopping 277 000 in February, reported Van Heerden.
An important feature of the conference was the participation of black Afrikaans writers such as Dangor who, for the first time in decades and specifically for the symposium, wrote in Afrikaans. "One of the most important things that came out of the conference is that Afrikaans is seen by black and white Afrikaans writers as a vibrant space which taps its energy from, especially, hybridity," commented Van Heerden.
"It also reaffirms the strong presence of Afrikaans literature on this continent."
Author and UCT graduate, Tom Dreyer, beat other contenders in a competition hosted by LitNet and Tafelberg Publishers to come up with a suitable title for the book. "The title captures, I believe, the simultaneous presence of distance and intimacy which you find in electronic communication," noted Van Heerden.
---
This work is licensed under a Creative Commons Attribution-NoDerivatives 4.0 International License.
Please view the republishing articles page for more information.
---