In honour and recognition of her contribution to language studies in South Africa and her lifelong commitment to preserving the N|uu language – once spoken in the country by the San people – the University of Cape Town (UCT) awarded Her Excellency ǂXuu Katrina Esau an honorary doctorate this week.
Her Excellency ǂXuu Esau, fondly known as Ouma Katrina, is the only remaining fluent speaker of N|uu – a 25 000-year-old endangered indigenous South African language. Esau has made it her mission to teach the largely oral language and educate the youth on other unique traditions of the San people, an indigenous tribe found mostly in the Northern Cape, and in parts of Botswana and Namibia.
Esau accepted her degree of Doctor of Literature (honoris causa) from UCT Chancellor Dr Precious Moloi-Motsepe during an afternoon Faculty of Humanities graduation ceremony on Wednesday, 28 March. UCT awards honorary doctorates to distinguished individuals in recognition of top-rated work in their respective fields, who have also made a significant contribution to the country, the continent and the globe.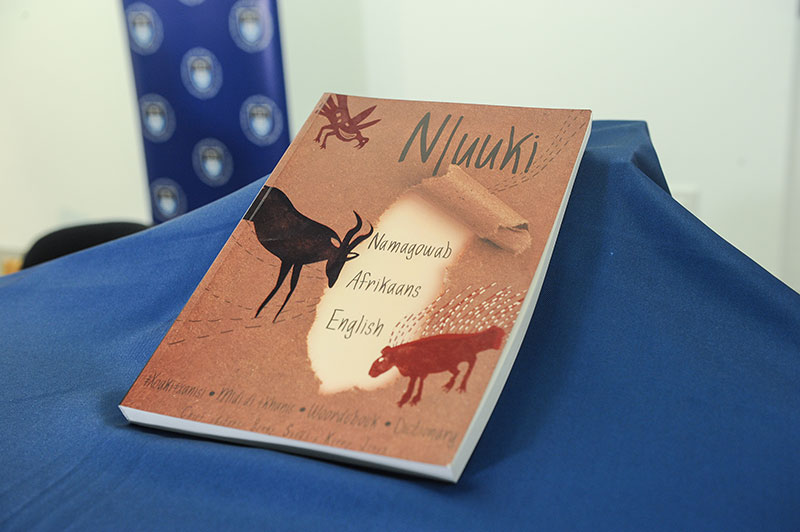 A national treasure
Esau teaches N|uu at a tiny school located at her house in Rosedale, outside Upington in the Northern Cape. Her goal is to use her skills to transfer valuable knowledge to the youth, with the hope that the San people's language and cultural ways will prevail for generations to come. While she remains rooted in her culture, she uses advances in technology to enable her teaching methodology. As a result, she plans to produce educational CDs and DVDs so that people everywhere can learn the language.
Her book Qhoi n|a Tijho remains the only children's book published in N|uu. It has been translated into both English and Afrikaans, making it widely accessible. Through her work over the years, Esau has highlighted the importance of preserving language as a scholarly, curatorial and human rights discipline. She has contributed significantly to the linguistic granary through publication, proliferation and direct engagement as forms of knowledge production, which include not only linguistic heritage, but the values, sounds, feelings and the tangible and intangible memories they carry. Her work has inspired linguists, scholars, archivists and language activists across the globe.
In 2014 she also received the Order of the Baobab in Silver from former president Jacob Zuma – a national honour awarded to esteemed South Africans for their service to the country in various fields. Esau's passion for identity and her commitment to preserving an indigenous language is indefatigable and makes her a stellar recipient of a UCT honorary doctorate.
---
This work is licensed under a Creative Commons Attribution-NoDerivatives 4.0 International License.
Please view the republishing articles page for more information.
---